---
1350L VERTICAL CHEMICAL TANK
1350L VERTICAL CHEMICAL TANK Engineered for the storage and containment of a range of specialty chemicals and solutions, this vertical chemical tanks are a practical, affordable and environmentally responsible alternative to GRP and stainless steel alternatives. Every chemical storage tank benefits from a tank within a tank, bunded construction, with the outer tank able to contain a minimum...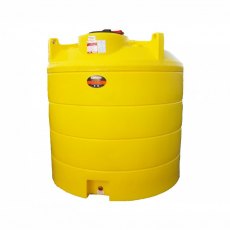 6000L BUNDED ADMIX TANK
6000L BUNDED ADMIX TANK This 6000L Bunded Admix tank has been suitably adapted for the storage of construction industry additives and mixtures. Includes: 2" lockable tank fill point 5" lockable tank inspection point 2" dia. fuel tank vent Lockable access lid 32mm. dia. electronic gauge point Tank contents dipstick 1" dia. BSP bottom outlet
---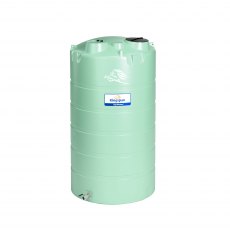 15,000L AGRIMASTER LIQUID FERTILISER TANK
15,000L AGRIMASTER LIQUID FERTILISER TANK The 15,000L AgriMaster® Liquid Fertilizer storage tank is a single skin tank. The liquid fertiliser level is always visible thanks to the tank's semitransparent colour while still maintaining the strength and integrity of the tank. Manufactured from durable, corrosion-free polyethylene, and featuring high-quality componentry, AgriMaster® brings...
Chemical Storage Tanks FAQs
How do I store liquid fertiliser?
Correct storage of liquid fertiliser is important to ensure safety and security. The storage requirements for liquid fertilisers depend on the number of grades required at any one time, farm topography and logistics. Tanks.ie liquid fertiliser tanks are suitable for the safe and secure storage of liquid fertiliser.
To see our range click Liquid Fertiliser Tanks
How do I situate my liquid fertiliser tank safely?
All tanks must be more than 10m from a watercourse
Conduct an environmental risk assessment.
A secondary containment may be necessary if in a high risk area
Site the fertiliser tank on a flat concrete base
Regularly inspect tank, pipework and fittings for damage or corrosion