---
---
---
---
---
---
---
---
---
Surface Water Management - SUDS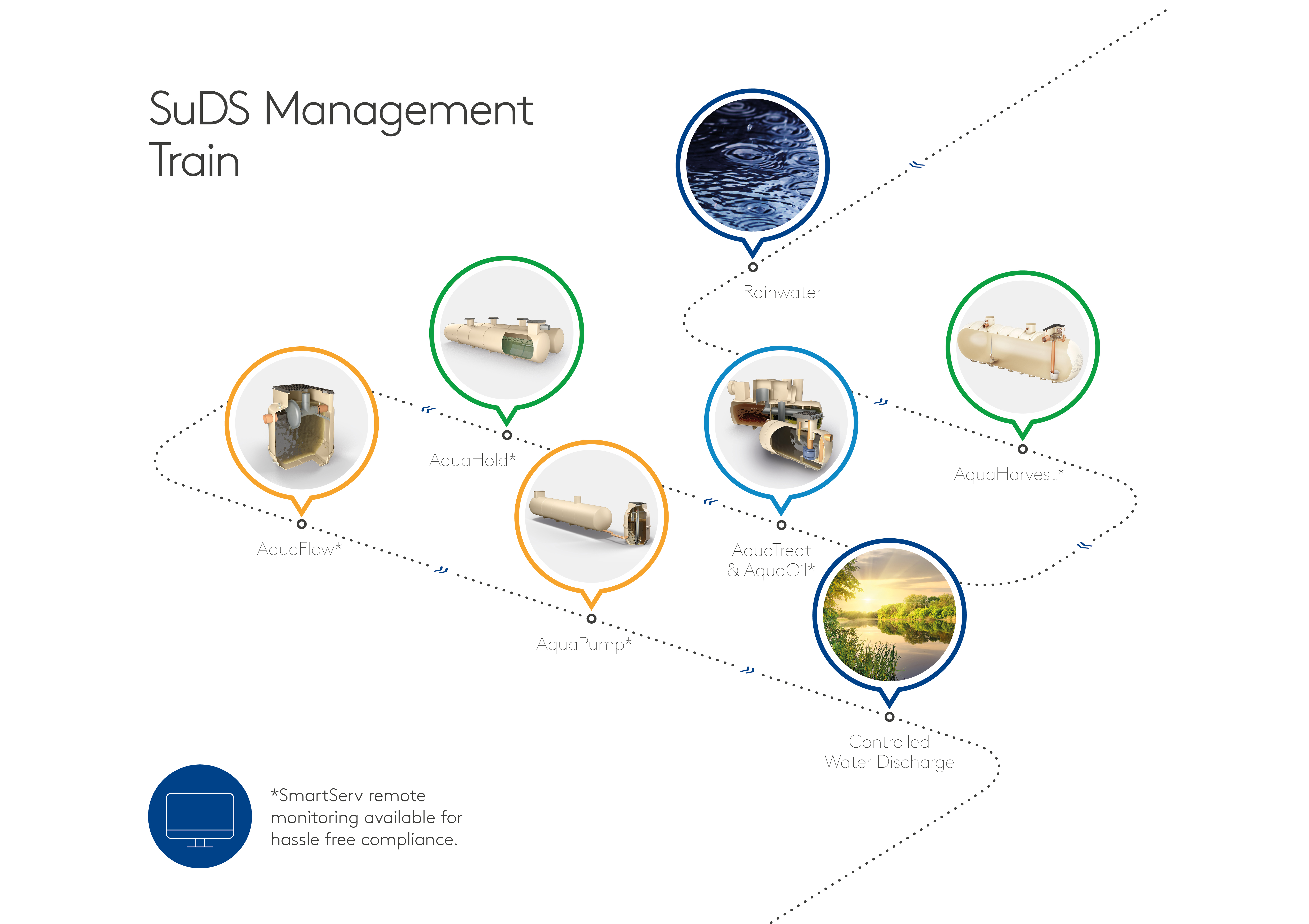 SuDS Management Train
A SuDS Management Train is designed to both manage the flood and pollution risks resulting from urban runoff and to contribute wherever possible to enhancing the environment. The treatment train will use a number of SuDS components in series, characterising areas into land use and drainage type.
Tanks.ie offer a range of Sustainable Drainage Solutions (SuDS)
SuDS are designed to reduce the risk of flooding by controlling both flow rates and volumes of water, protecting surrounding areas from the effects of inundation, but also removing contaminates to help support a prudent, sustainable use of rainwater.
They are becoming an increasingly abundant feature or urban planning as the preferred contemporary method for surface water management to maximise the benefits and minimise the impact of surface water that collects after a major rainfall.
SuDS techniques variously harvest, infiltrate, slow, store, convey and treat water run off, on or close to site.
The aim is to manage peak storm water flow rates by containing the excess flow at source before releasing it at a specified reduced rate during and after the rain eases.
With expertly designed individual components for each part of the SuDS management train, Tanks Direct offer amongst others, the Klargester AquaCore SuDS Range comprising a range of surface water management products including ...
Please call 051 351325 for technical advice.
Tanks.ie can also arrange FREE technical site visits to discuss your Kingspan Klargester SuDS site management requirements.