Featured Products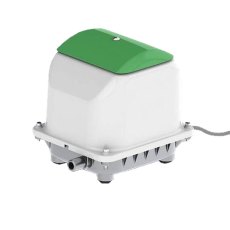 SECOH JDK-S-60 SINGLE SERIES BLOWER
SECOH JDK-S-60 SINGLE SERIES BLOWER The JDK models are a direct replacement of the Secoh EL series of blower. They feature up to 30% less energy consumption, as well as being more compact than the EL series. This model is to be used in the Biosafe/ CLP6 unit, located on the inside of the unit. Long life expectancy All parts of the motor are combined into one single construction. The...
from €136.95
ex VAT
(€168.45 inc VAT)
ET-40 CHARLES AUSTEN BLOWER
ET-40 CHARLES AUSTEN BLOWER The ET40 is a linear diaphragm air pump which provides a clean, oil free air source and is ideally suited for outdoor (rainproof) use. Applications: Sewage Aeration Aquatic Oxygenation Spas / Whirlpools Water Features. Product Features • Green drive technology - energy efficient motors so low power consumption • Specially formulated diaphragm material...
€96.44
ex VAT
(€118.62 inc VAT)
---
---
---
---
---
---
---
---
---
---
---
---
---
---
---
---
---
---
---
---
---
---
---
---
---
Blowers & Spares
All types of Blowers for your sewage treatment system.