Featured Products
600L CEMO DT-MOBILE EASY
600L CEMO DT-MOBILE EASY DIESEL DISPENSER The Cemo DT-Mobile easy diesel dispensing units are an innovative mobile diesel filling station offering a wealth of useful features. These diesel dispensing tanks are approved for transport under ADR Examination every 2.5 years according to ADR 6.5.4.4.1b and ADR 6.5.4.4.2b. Features: ADR approved Single-walled 600L polyethylene With crane...
€1,369.00
€1,266.35
ex VAT
(€1,557.61 inc VAT)
FM2500 FUELMASTER ADVANCED
FM2500 FUELMASTER ADVANCED The FuelMaster Advanced Dispensing Tanks are a secure bunded fuel storage & dispensing unit (a tank within a tank) which protects your diesel and the environment. The robust, ribbed construction protects against accidental damage and will not rot or rust, even in the most exposed locations. These dispensing units are quality assured and come with access to a lockable...
€2,664.53
€2,450.00
ex VAT
(€3,013.50 inc VAT)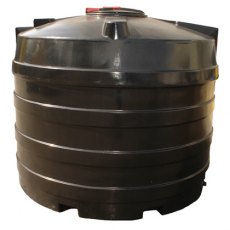 V2500WP POTABLE WATER TANK
V2500WP POTABLE WATER TANK The unique high specification design of the Potable Water Storage Tanks guarantees that clients receive the strongest and most resilient potable water tanks available on the market. These drinking water tanks are suitable for storage of water suitable for human consumption. These water storage tanks are ideal for rainwater harvesting systems, animal drinking, irrigation...
€862.83
€795.00
ex VAT
(€977.85 inc VAT)
---
---
---
---
---
---
---