---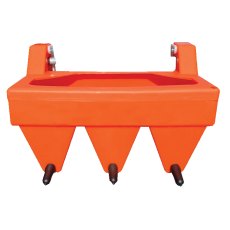 3 MILK FEEDER
3 MILK FEEDER These heavy duty milk feeders are suitable for both calves and lambs. They are designed to secure over gate or rail. Designed as a milk delivery system for 3 calves (fitted with peach teats) Separate compartments to reduce the risk of cross contamination Easily cleaned for increased hygiene Each compartment holds approx 2.5 litres
5 MILK FEEDER
5 MILK FEEDER These heavy duty milk feeders are suitable for both calves and lambs. They are designed to secure over gate or rail. Designed as a milk delivery system for 5 calves (fitted with peach teats) Separate compartments to reduce the risk of cross contamination Easily cleaned for increased hygiene Each compartment holds approx 2.5 litres
---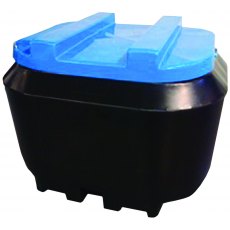 MEAL BIN
MEAL BIN Kingspan Titan's market leading ranges of cattle drinkers and meal bins are designed with ultimate durability in mind and are suitable for all farming applications. Simple and economical, these livestock feeders are available in a wide range of sizes. Titan meal bins are: Easy to clean out as there is no lip around the top of the body Replaces bags and minimises contamination...
---
Livestock Feeders & Dispensers
A range of aninal feed bins for domestic and commercial uses. Manufactured using MDPE materials in Ireland. Applications and industries such as farming, small holdings, plus many more uses and applications, various shapes and sizes. 13 Litres (3 gallons) - 200 Litres (44 gallons)
Livestock Feeders & Dispensers FAQs
What is a milk feeder?
A compartment multi teat feeder allows calves or lambs to be allocated the correct amount of milk and reduces the effect of bullying.
To look at our range of milk feeders click Livestock Feeders & Dispensers