Featured Products
SURESTOP STOPCOCK WITH REMOTE SWITCH
SURESTOP STOPCOCK WITH REMOTE SWITCH SureStop StopCocks is the easy and convenient way to turn off your mains water and will completely STOP the water supply, protecting your porperty from the risk of water damage, without the use of batteries or electrics. The SureStop StopCock won't seize up and be effected by limescale. SureStop StopCocks are quick and easy to install. Through a simple flick...
from €66.30
ex VAT
(€81.55 inc VAT)
SURESTOP I-WATER SMART CONTROL HOME PACK
SURESTOP I-WATER SMART CONTROL HOME PACK The Surestop i-water smart control homepack allows you to control your water supply from anywhere - your garden, your lounge; even on holiday across the world using our Web portal or IOS and Android APP! This smart i-water smart control product consists of an internet-connected Surestop i-watercontrol Hub, a 15 or 22mm pushfit Stopcock water Valve safe for...
from €160.26
ex VAT
(€197.12 inc VAT)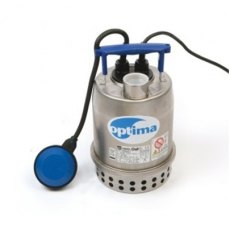 Ebara Optima Automatic Submersible Pump
Ebara Optima Automatic Submersible Pump The Ebara Optima Automatic Submersible pump can be used for various domestic applications including draining wells, garages, cellars or places that are subject to flooding. It can also be used for movement of seepage water or draining of unfoul wastewater as well as irrigation of gardens. Technical Details Equipped with mechanical seal as per...
€263.83
ex VAT
(€324.51 inc VAT)
---
---
---
---
---
---
---
---
---
---
---
---
---
---
---
---