Carbery
Carbery Plastics Limited was established in 1977 by the McCarthy family outside Clonakilty, Co. Cork. Nearly 40 years later, Carbery has grown significantly.
Tanks.ie supply rotationally moulded Admix and Chemical tanks.
Further information can be found at www.carberyplastics.
If you find a product not our our website just contact us for a price as we can source for you.
---
1350L VERTICAL CHEMICAL TANK
1350L VERTICAL CHEMICAL TANK Engineered for the storage and containment of a range of specialty chemicals and solutions, this vertical chemical tanks are a practical, affordable and environmentally responsible alternative to GRP and stainless steel alternatives. Every chemical storage tank benefits from a tank within a tank, bunded construction, with the outer tank able to contain a minimum...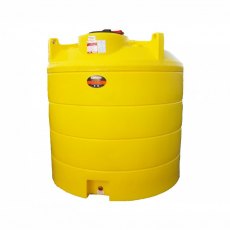 6000L BUNDED ADMIX TANK
6000L BUNDED ADMIX TANK This 6000L Bunded Admix tank has been suitably adapted for the storage of construction industry additives and mixtures. Includes: 2" lockable tank fill point 5" lockable tank inspection point 2" dia. fuel tank vent Lockable access lid 32mm. dia. electronic gauge point Tank contents dipstick 1" dia. BSP bottom outlet