---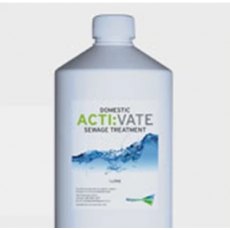 ACTI:VATE SEWAGE TREATMENT ACTIVATOR
ACTI:VATE SEWAGE TREATMENT ACTIVATOR This product can be used to help kick start the breakdown of Sewage in domestic treatment plants. Used to help boast progress in the tank. 1no bottle should be sufficant to start the process in a domestic treatment tank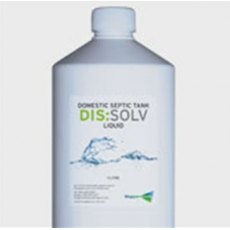 DIS:SOLV SEPTIC TANK LIQUID 1LITRE
DIS:SOLV SEPTIC TANK LIQUID 1LITRE Dis:Solv Septic tank liquid is a specialised biological treatment for degrading organic matter in waste water systems Unblocks & Deodorizes No need for hazardous chemicals No damage to drain walls or bonding Reduces BODs, CODs and TSSs Cost effective
---
PROTECTOR F1 EXPRESS 400ML
PROTECTOR F1 EXPRESS 400ML Protector F1 is the market leading inhibitor which prevents corrosion and limescale formation in central heating systems. This high performance product offers superior protection by uniquely combining three inhibitors of organic particles, which bind to the metal within the heating system to protect from debris alongside anodic inhibitors which react with the system's...
SOLAR CLEANER FLUID 500ML
SOLAR CLEANER FLUID 500ML Solar Cleaner is a concentrated universal cleaner specifically designed for solar thermal systems, by removing degraded solar heat transfer fluids, sludge and blockages. This product rapidly restores efficiency to existing solar thermal systems. Fernox Solar Cleaner is compatible for use with all materials commonly used in solar thermal installations. A concentrated...