---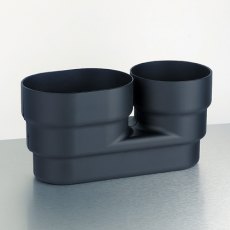 CALMED INLET
CALMED INLET DN 110 Provides a calmed inlet for rainwater entering the rain water storage tank. it prevents disturbance of the settled sedimentation layer and supplies the lower level of water with oxygen so that the water remains fresh. Carrying out the second cleaning step in the rainwater tank, the calmed inlet is designed to prevent water from becoming stained and odorous, and avoid...
3P FLOATING PUMP INTAKE
3P FLOATING PUMP INTAKE 3P Floating Intakes are the fourth part of the cleaning process in the rainwater tank. The ball floats on the surface of the water at all times, leaving the intake suspended just beneath the surface where the cleanest water lies. It ensures that no water is extracted directly from the surface, which usually has a film of grease and pollen that could be sucked in. From...