Diesel Fuel Tanks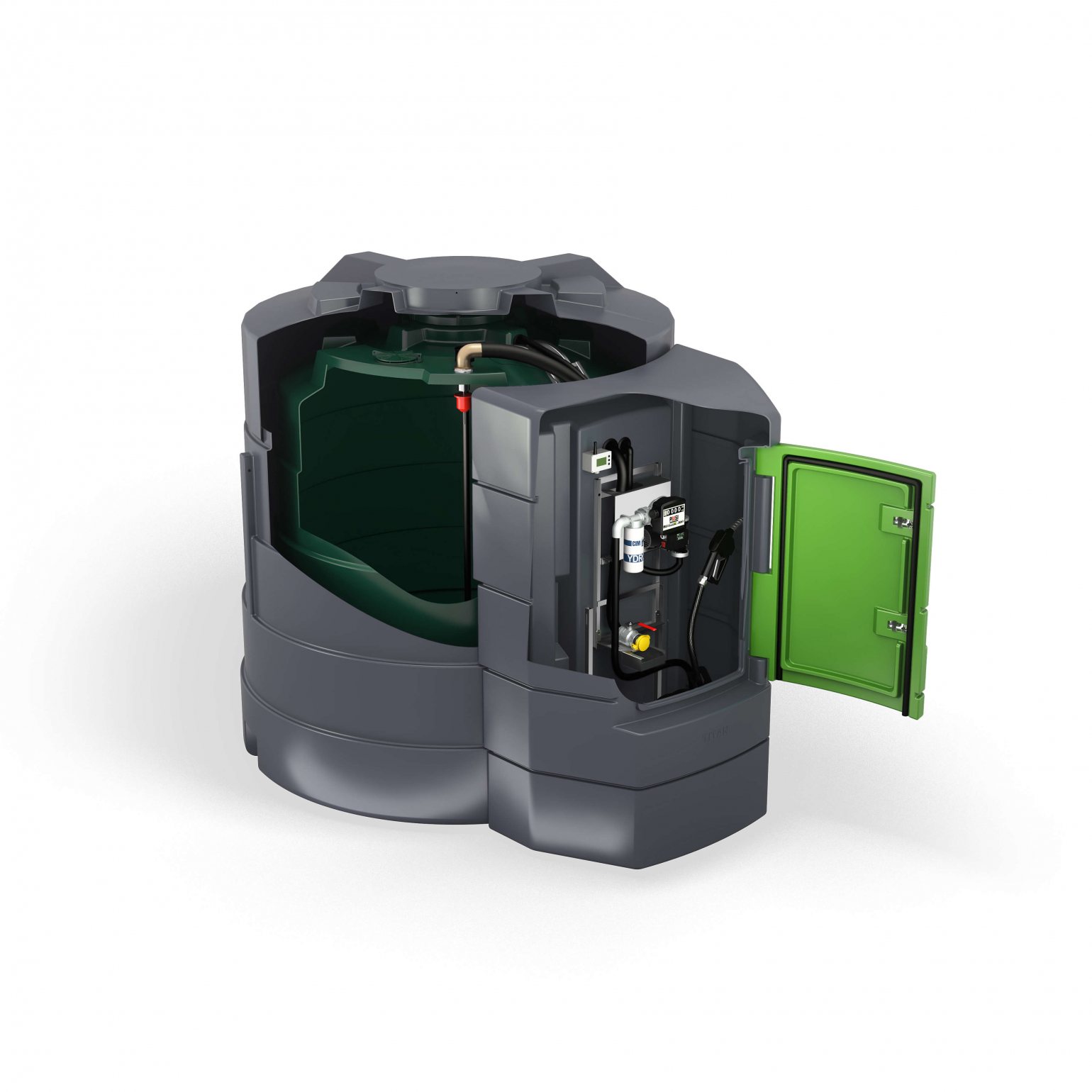 Not only are diesel fuel tanks essential for the controlled distribution of diesel oil, but they are also imperative for the safe and responsible storage of fuel. If you're planning on storing diesel, petrol, or any other type of fuel in your home or business, then it's likely that you already understand that ensuring you choose the right fuel tank is incredibly important to prevent any potential risks that can easily be avoided.
Here at Tanks.ie, we are the leading online retailer of diesel fuel tanks in Ireland – offering technical and installation support to our customers from start to finish with our highly experienced team of specialists. As part of the Kingspan Group, we take pride in offering sustainable products and storage solutions for homes and businesses across the world that are compliant with relevant regulations and environment guidelines.
Whether you're looking for a diesel fuel tank for either commercial or domestic use, we offer a wide selection of tanks that can hold from at least 350 litres up to 9400 litres. From portable to rectangular tanks, all our high-quality diesel fuel tanks are available from a large range of top manufactures, including Harlequin Fuel Stations, Titan Fuel Masters, Titan TruckMasters and Harlequin Fuel Points.
For help and advice for choosing the right diesel fuel tank, feel free to contact us today
---
---
---
Keep up to date with the latest building regulations on our page Oil Tank Regulations.
If you'd like to find out where to position your Diesel Fuel Tank container, visit the Oftec website for more information today.
---
Rectangular Diesel Tanks
---
from €1,275.70
ex VAT
(€1,569.11 inc VAT)
from €1,557.89
ex VAT
(€1,916.20 inc VAT)
---
---
---
---
How Does a Diesel Tank Work?
Generally, a diesel dispensing tank works on the principle that the diesel is stored in a bunded or double skin tank to comply with regulations. To dispense the diesel from the tank, a pump with a suction pipe is inserted into the tank and then sucks up the diesel and dispenses it through a hose and nozzle into your vehicle or an other tank.
Can you have a diesel tank at home?
Yes you can but the regulations apply to up to 3,500 litre storage only. The guidance relating to fuel storage tanks applies to fuel storage tanks up to 3500 litres capacity supplying liquid fuel to domestic properties. Fuel storage tank installations must comply with regional building regulations.
For information on larger tanks or non-residential sites, please contact OFTEC's technical team on technical@oftec.org. To go find out more about these regulations please click on Oftec.
Can a diesel fuel tank explode?
Diesel fuel is widely regarded as safe to handle and store in it's liquid form. In its vapor form, diesel is very dangerous and can catch fire (or explode) easily in the presence of an accelerant such as fan air or oxygen. Diesel is a stable liquid at normal outdoor temperatures. However, at temperatures above 100 degrees, the diesel liquid can begin to vaporize. Diesel vapors can ignite and explode when mixed with air. For this reason diesel should be stored in a safe manner according to building regulations and in a well ventilated area.
How long does diesel last in a tank?
Usually diesel last between 6 months to a year. To extend it's life beyond this it will need to be treated with biocides and additivies.
Does a diesel tank need a vent?
Yes, diesel tanks should be equipped with a vent for a umber of reasons. It helps prevent a build up of vapuurs in the tank which at a certain temperature can become explosive. It also helps prevent a vacuum forming in the tank while drawing diesel from the tank or over pressurising the tank during filling.
What is a good fuel tank capacity?
This depends very much on your requirements for diesel. If you are only refueling on or two vehicles such as tractors on your farm we would reccommend a diesel tank of between 2500 - 5000 litres. If however, you are filling a fleet of vans or lorries on a daily basis, it may be worthwhile to invest in a large steel bunded tank with a diesel dispensing pump or fuel management system attached to the tank.
To see our full range of diesel dispensing tanks go to Fuel Dispensing Tanks
To take a look at the bunded steel tanks that we can offer to your requirements go to Bunded Steel Tanks
For help and advice for choosing the right diesel fuel tank, feel free to contact us today
---