Septic tank or sewage treatment plant?
---
How do you know if you need a septic tank or sewage treatment plant?
A sewage treatment plant provides treatment of the waste, whereas a septic tank simply separates it – this means that the waste water that leaves a sewage treatment plant is cleaner than water that leaves a septic tank.
---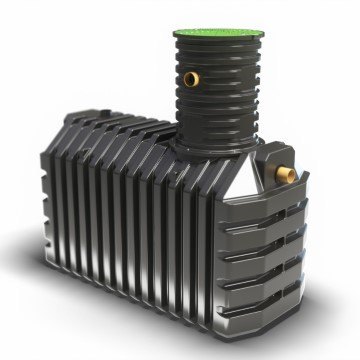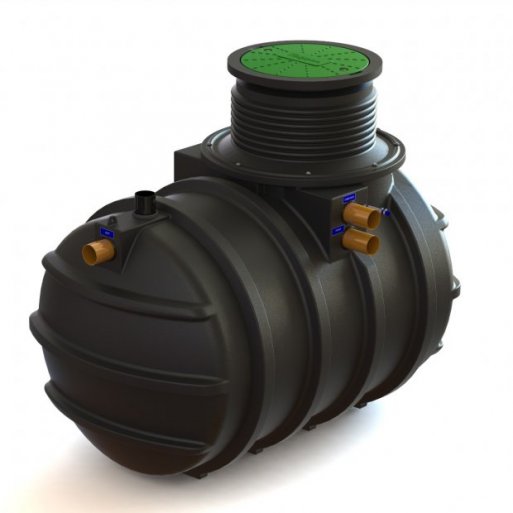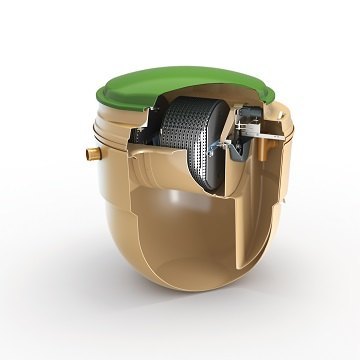 ---
In a septic tank, sewage enters the septic tank into a settlement chamber, allowing solid waste (sludge) to sink and liquid to rise to the surface. This surface liquid makes contact with oxygen and the organic matter starts to breakdown biologically. This liquid still contains sewage but in small enough particles to be carried through the discharge outlet and into the ground (soakaway).

Sewage treatment plants are highly effective at treating waste and have very low impact. They use bacteria to remove up to 97.8% of the pollutants, before discharging the effluent into a (much smaller) drainage field. They are therefore suited to even the most sensitive sites such as close to freshwater lakes, rivers and streams - or where the water table is very high. Maintenance and running costs are relatively low for sewage treatment plants.

Basic septic tanks only partially treat sewage and discharge effluent of low quality. In all instances a Sewage Treatment Plant should be considered as the first option. Septic tanks may be installed, subject to consent, in applications where:
Soil is of suitable porosity.
Installation complies with Building Regulations (Approved Document H).
The installation will not contaminate any ditch, stream or other watercourse.

In the case of a new development or one-off house, the planning authority will specify the type of system that is required to be installed based on a site report. Neither septic tanks nor sewage treatment plants should be considered a "fit-and-forget" solution - they need regular servicing. Regulations require that they are maintained and emptied regularly, so employ a professional service team to look after your wastewater system.

To view our full range of septic tanks click Septic Tanks

To view our full range of Sewage Treatment Plants click Sewage Treatment Plants
Would You Like A Site Assessment Done?
Before you purchase your sewage treatment system you may need advice on which system is suitable. From percolation tests and site assessments to specifiying the correct sewage treatment plant for installation we can help you through the process. If you would like our help, please click on Site Assessment Report and fill out the form and we can take it from there.


Each of our Gamma Septic tanks and Domestic Sewage Treatment plants can be purchased with an optional installation service and maintenance service.
Installation

Experience shows that correct installation is a prerequisite for the long-lasting and successful operation of any wastewater treatment product. This is why using an installer with the experience and expertise to install your product is highly recommended. Services include:
Site survey to establish ground conditions and soil types.
Advice on system design and product selection
Assistance on gaining environmental consents and building approvals.
Tank and drainage system installation
Connection to discharge point and electrical networks
Waste emptying and disposal
Care and Maintenance
Who better to look after your treatment plant than the people who designed and built it? Kingspan Environmental have a dedicated service division providing maintenance for wastewater products. Factory trained engineers are available for site visits as part of a planned maintenance contract or on a one-off call out basis.

For more information on these services click on Kingspan Service
---