CUBE 56 DIESEL FUEL DISPENSER
CUBE 56 DIESEL FUEL DISPENSER

Product Ref: 0005700C



Available
Downloadable documents

PIUSI-CUBE-56-70-90-esr
Product Description
CUBE 56 DIESEL FUEL DISPENSER

The Piusi Cube 56 diesel transfer pump is an Italian manufactured, market leading refuelling pump developed for the distribution of diesel fuel for non-commercial, private uses. This fully enclosed, Piusi electric fuel transfer pump unit comes complete with meter, nozzle and hose, allowing the fast, safe refuelling of vehicles, as well as the measuring of the quantities of fuel dispensed. The incorporated fuel flow meter in this Piusi diesel pump has a well-constructed mechanical display with a proven track record in reliability and ease of use. This diesel fuel transfer pump also has an in-built nozzle holder with pump start/stop lever, making operation an easy process.

Simple and versatile, Cube 56 diesel transfer pumps can also be installed on drums, thanks to the optional 2' quick coupling, or can be mounted freestanding using a pedestal. There is also a wall support kit available to enable the fitting of this Piusi fuel dispenser onto a wall or side of a tank.

The Cube 56 Diesel Fuel Dispenser is a sturdy design for various applications: can be fixed to walls, tanks, drums and special pedestals.

The diesel pump dispenses diesel at 56 litres per minute. Suitable for dispensing low-sulphur diesel with 7% bio-fuel content.The self-priming vane pump is fitted with bypass and is installed on anti-vibration supports.


Specification:-


Fully Enclosed Fuel Dispenser
Automatic nozzle with swivel connection
Integrated nozzle holder with start/stop pump lever
Intake mesh filter
Protection Grade: IP55 (Internal Motor)
On / Off Switch - Controlled By Nozzle
Flow rate 56l/min
230 Volt AC/DC
Panther 56 Diesel Pump
K33 Flow meter
1' BSP Inlet
4m x 3/4' Hose
Noise level below 75dB
Delivery Terms
Kingspan Tanks - Tail-lift deliveries are available for most tanks up to 2,000 Litre capacities for kerbside delivery.
It is the responsibility of the customer to inform us, if off-loading equipment is required.
Klargester Tanks - All tanks are delivered on 45ft Flat-bed Articulated Trailers, so off-loading equipment on site is necessary.
HIAB off-loading is available at extra cost, if requested.
It is the responsibility of the customer to inform us, if off-loading equipment is required.
Harlequin Tanks - Tail-lift deliveries are available for most tanks up to 2,500 Litre capacities for kerbside delivery subject to availability.
It is the responsibility of the customer to inform us, if off-loading equipment is required.
tanks.ie undertakes to attempt to fulfill all orders within a maximum of 7 working days of order acceptance, unless advised otherwise. In the event that any order is delayed, tanks.ie will not be responsible for any consequential loss or damage that this delay may cause.

Smaller items (including most accessories and consumables) will normally be despatched by courier.
Larger items (including all storage tanks) will normally be delivered by carrier.

Please note that for all items delivered by carrier, normally a truck + 40ft trailer, it is the customer's responsibility to ensure adequate vehicular access and to provide suitable offloading equipment, where required. Please notify us, if this might pose a problem and we will endeavour to facilitate your request.
Returns Information
ORDER CANCELLATION

In accordance with Irish and European Union consumer laws, you have seven days after receipt of order to cancel the order in its entirety or any part thereof, providing the goods are in a re-saleable condition. Should you wish to cancel any order, you must first contact [email protected] for a 'Returns Authorisation Number'.

Please call 051 351325 or e-mail [email protected]


After the Returns Authorisation Number has been issued, we will make arrangements with you for the goods to be returned. If you wish tanks.ie to arrange the collection of the goods, please note that a carriage and administration charge will apply, which will not exceed 35% of the gross value of the goods.

Upon return of the cancelled goods to tanks.ie and verification that they are in a re-saleable condition, we will refund the value of the goods, less any collection and administration charges, within 28 days.

DEFECTIVE PRODUCTS

If you believe that products you have purchased from tanks.ie are defective, please report this immediately to tanks.ie by e-mail [email protected] or call 051 351325.

If they are within the manufacturer's guarantee period, we will arrange with the manufacturer to replace or repair the goods at the manufacturer's discretion and consistent with their guarantee.
Where it is necessary to inspect the goods on site and an inspection proves the fault is neither the fault of tanks.ie, nor the product manufacturer, an inspection charge will apply, which will be advised by the manufacturer prior to site inspection.

Please note that where guarantees are available in excess of those required by law, these are provided at the discretion of the product manufacturer and not tanks.ie. Additionally, tanks.ie will not be liable for any claims for consequential damage or loss.
Product Specification
Product Code: ROT
Fuel Type: Diesel
Shipping: Free Delivery
Weight: 21.000kg
Dimensions: D:400mm W:400mm H:400mm
People who bought this also bought...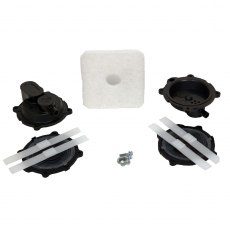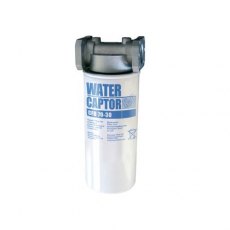 ---