Featured Products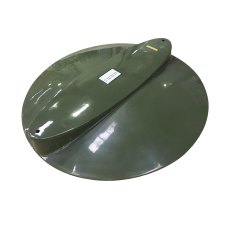 P6-P12 BIOTEC SEWAGE TREATMENT COMPLETE COVER
Klargester BioTec Sewage Treatment Complete Cover P6-P12 Complete inner and outer lid for Biotec Sewage treatment systems P6-P12 Only Made from High grade Glass Reinforced Plastic (GRP) Green Powdercoated protective layer Complete with Locks Seal not required If a stong effluient smell is coming from the tank, the tank needs inspected
€699.95
ex VAT
(€860.94 inc VAT)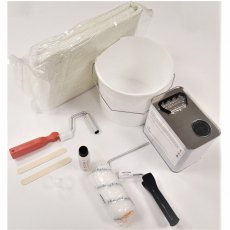 GRP Kit / Fibreglass Repair Kit (2m)
GRP Kit / Fibreglass Repair Kit (2m) The comprehensive GRP Fibreglass kits are supplied complete with all the materials needed to repair or bond GRP neck extensions. The kit will cover 2 metres area with 1no layer of 450gm Fibreglass Matting. Catalyst is included for the resin. The Resin included is a general-purpose resin that can be used for all types of all types of moulding including,...
€99.95
ex VAT
(€122.94 inc VAT)
ET-40 CHARLES AUSTEN BLOWER
ET-40 CHARLES AUSTEN BLOWER The ET40 is a linear diaphragm air pump which provides a clean, oil free air source and is ideally suited for outdoor (rainproof) use. Applications: Sewage Aeration Aquatic Oxygenation Spas / Whirlpools Water Features. Product Features • Green drive technology - energy efficient motors so low power consumption • Specially formulated diaphragm material...
€96.44
ex VAT
(€118.62 inc VAT)
---
---
---
---
---
---
---
---
---
---
---
---
---
---
---
---
---
---
---
---
---
---
---
---
Wastewater Accessories FAQs
What is a distribution box on a septic tank?
A distribution box is used to divide the effluent flow from a septic tank into two or more percolation areas.
Is distribution box necessary?
The distribution box is a major part of the septic system being able to function properly is very important. If the distribution box isn't working the right way you will soon be dealing with percolation field failure.
What is the difference between septic tank and distribution box?
The septic system works by sending wastewater from your home through pipes that take it to a septictank. From there, the wastewater goes through more pipes to the distribution box. This distribution box distributes the wastewater evenly through field lines into the percolation area.