Featured Products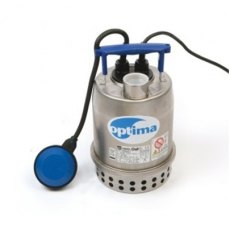 Ebara Optima Automatic Submersible Pump
Ebara Optima Automatic Submersible Pump The Ebara Optima Automatic Submersible pump can be used for various domestic applications including draining wells, garages, cellars or places that are subject to flooding. It can also be used for movement of seepage water or draining of unfoul wastewater as well as irrigation of gardens. Technical Details Equipped with mechanical seal as per...
€263.83
ex VAT
(€324.51 inc VAT)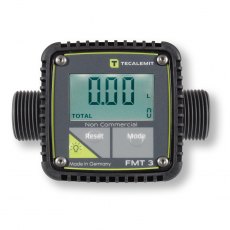 FMT 3 ELECTRONIC FLOW METER
FMT 3 ELECTRONIC FLOW METER The FMT 3 Electronic Flow Meter is precise, robust and versatile. This new generation electronic flow meter can be used with a wide range of liquids such as fuel oil / diesel, water and antifreeze. The FMT 3 Electronic Flow Meter with illuminated digital display utilises the measurement principle of a turbine wheel counter. The two-line LED display shows the current...
€167.65
ex VAT
(€206.21 inc VAT)
---
---
---
---
Pumps & Controllers FAQs
On my Water Pump it mentions about head height. What is this and how do I work out what I require?
Head is the height in which the pump is lifting the waste, measured from cover level of the pump station, to the cover level of the discharge manhole. With this measurement we can ensure we supply a pump powerful enough to lift the waste up that high. We will need to know this and also the distance that it is pumping to make sure the pump quoted is suitable.
Automatic Pump - what does this mean?
An automatic pump is a pump that will automatically turn itself on and off as the liquid level rises and falls. These pumps are usually longer lasting as they do not burn out but switch off automatically if there is no liquid to pump therefore, they do not run dry.
What is a submersible pump?
A submersible pump means that the pump needs to be submerged or covered in liquid specifically the type specified on the pump such as water, wastewater, sewage etc.